11th May, 2011
Ola everyone 🙂
I have successfully recovered to a state of normalcy after the most amazing and exhausting weekend I can ever remember having!
Barcelona is such a beautiful city! The Spanish architecture reminds one of old movies with the long windows and metal balcony railings. The weather was 18-23 Celsius with a mild-strong wind. And the trees, so many plants I saw were of similar families to those found in my school so I felt like the trees were friendly relatives 🙂 Visiting in spring made it even more perfect.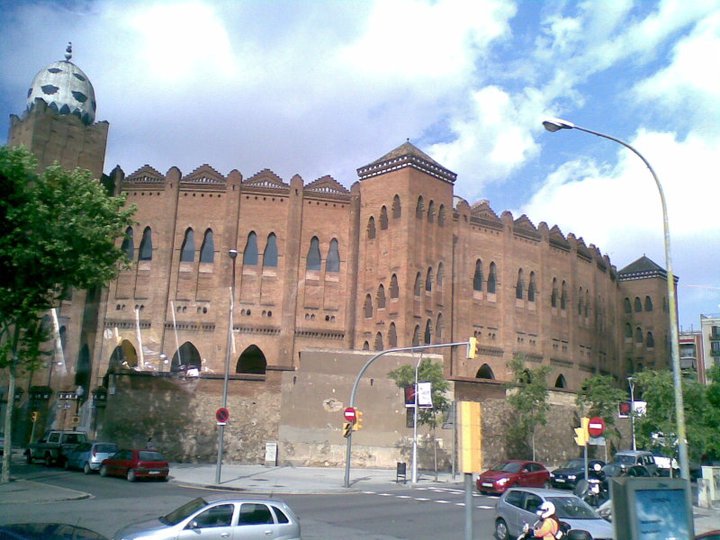 After a night of disturbed sleep I took the flight to Gerona Airport. As we descended from the clouds I was gifted a breathtaking view of a snow capped mountain in the distance. Barcelona would be in a hilly region.
I noticed the language change as soon as I got out and watched with a sense of mean satisfaction as the Germans who I had flown with had to step out of their comfort zone and try some English or Spanish. I myself was instinctively saying 'Danke' and 'Ich hatte gern..' and then hastily switching to English, and then hastily realised that even that wasn't the right language here. It felt amazing to step into a completely new world and I felt proud of Earth for having such diversity of language and culture within it.
The bus ride from Gerona to Barcelona Main Bus stop took an hour and twenty minutes. The scenery we passed was hilly with green everywhere. It reminded me a little of the Goan terrain.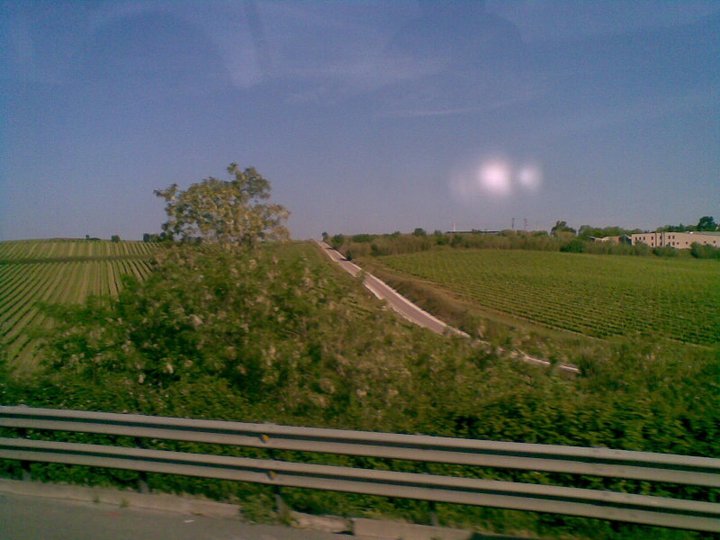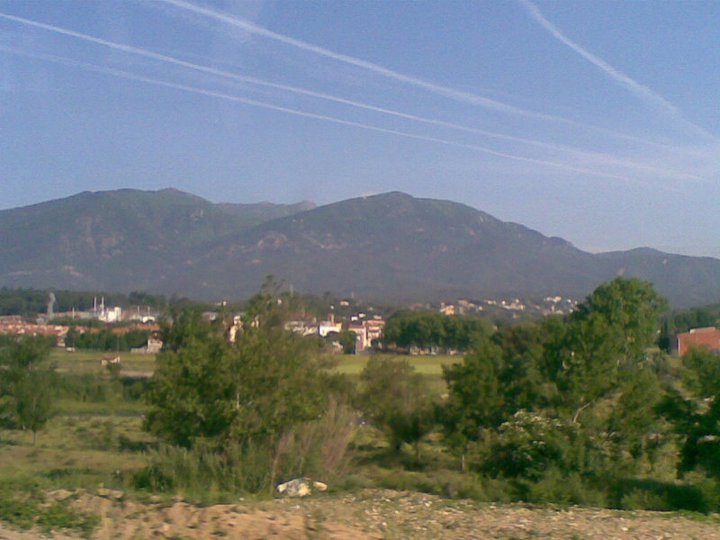 When I saw my friend Daga at the bus stop I couldn't help but squeal in delight. While I must've looked like a mess after all the travel, she looked as fresh as a morning flower and beautiful. Her hair colour was back to natural and she had on sunglasses and a summery dress. As we walked out she told me of the little adventure Sarah, she and her brother Jaro had had the previous night which had exhausted them so much that they were still asleep. We could not stop talking for the next few hours as we walked through Arc de Triumf (built much later than the one in Paris), and through the Greek God fountain, into a park with a Mammoth which further in had a great view of some official and pretty buildings. The amazing buildings constantly interrupted our conversation because we would need to stop and stare at the beauty. We sat in several places with good views and munched on Nachos as we continued talking. We decided that 'wow' was the perfect word for the city since that's what we seemed to be saying most!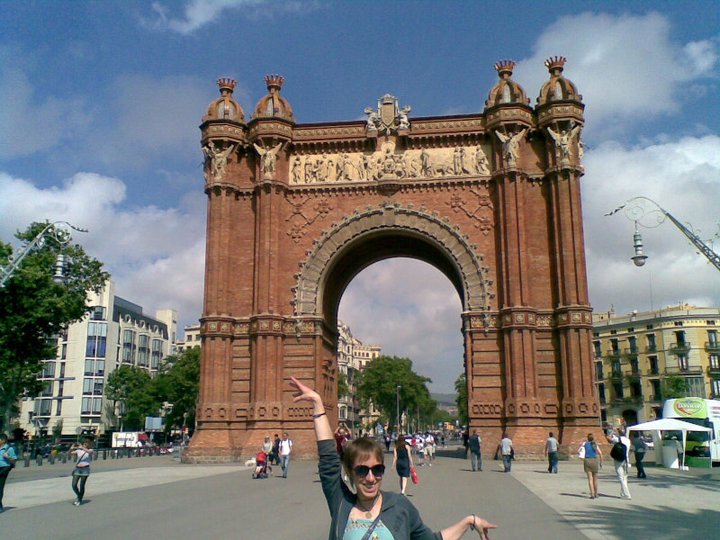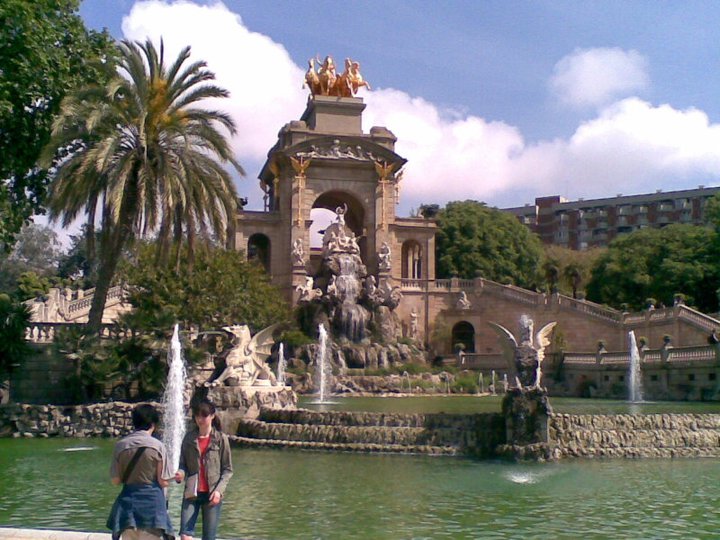 As we walked toward the train station to go to the student building I saw Orange trees with Oranges on them! I picked up one which had fallen and put it in my bag for later. There were parrots with the pigeons too on the grass as an old lady fed them bread crumbs.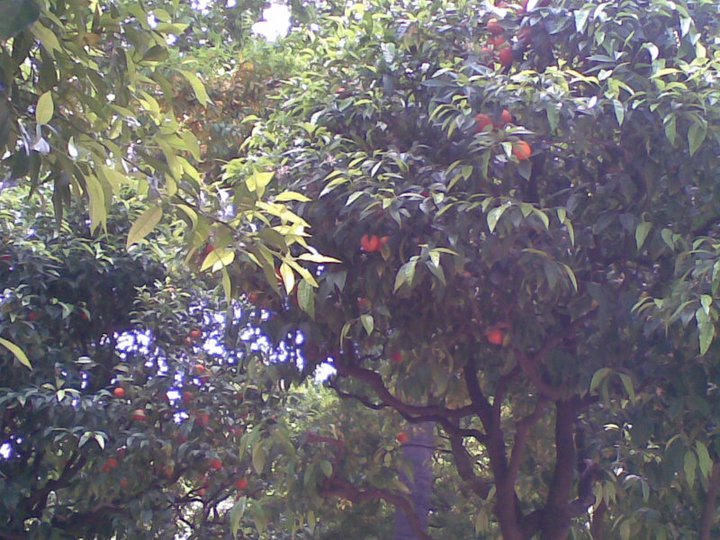 On the train ride, we both fell silent. The motions of the train made us feel sleepy after our rough nights. We met Sarah on the way from Bella Terra station and she gave Daga a purple flower which smelt nice. We decided we all needed naps. The rest of the day was spent in watching 'Modern Family' , sleeping, eating and listening to my YouTube playlist of Old Music. I spent some time writing near the balcony which had an expansive view of the green hills nearby. Mark, who Jaro shares the room with, greeted us with fake cheek-to-cheek kisses which I found bewildering but understood it is just the European way… I'm quite happy Germans don't do that.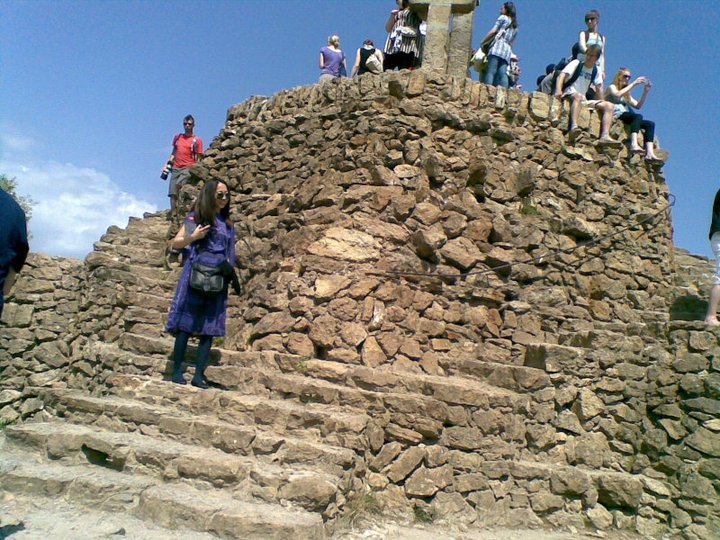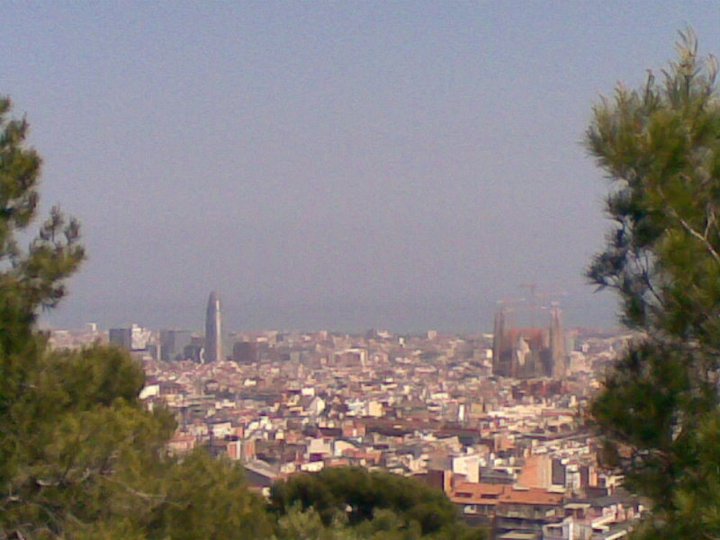 The next morning after breakfast the four of us: Daga, Jaro, Sarah and me, ventured into the city. We climbed up up up some stairs and the city council had been considerate enough to put some escalators here and there out in the open for those who got tired with the climbing. We reached a museum when it rained a little and saw the beautiful view of the city from there. We headed right and behind from there where the Olympic games buildings were. We found some artificial waterfalls and a midline pool. We played there and headed further up through leafy green roads until we reached the castle. The cable cars ran up and down this area. It was further up to the top of the castle where there was a terrace which I imagined would be great to throw parties in on warm days. The view from here included the museum dome which had seemed high enough as a blurry distant building below and the sea on the other side with huge cargo containers lined up on the port.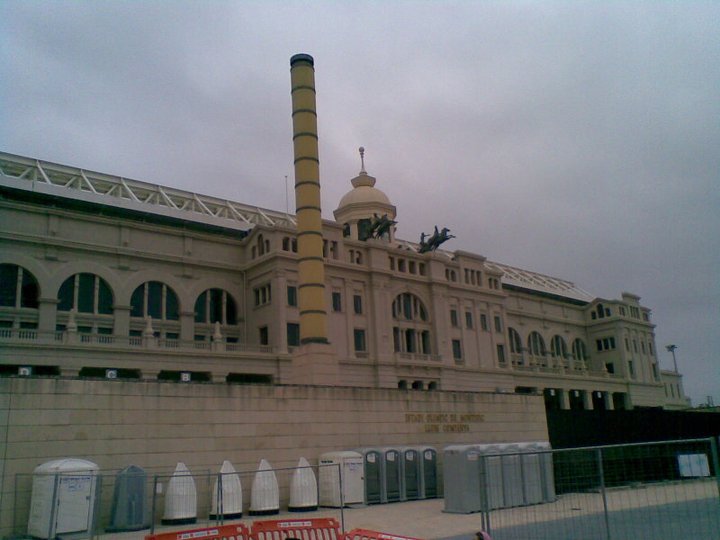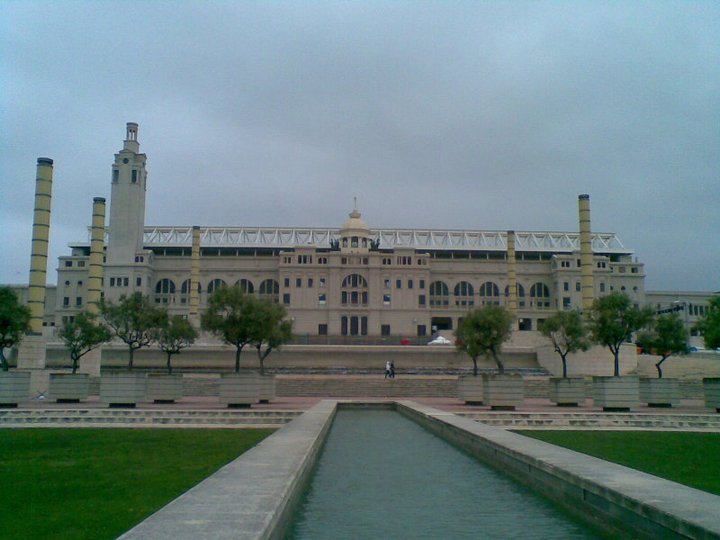 We went back down to the main city area using a different path , several short cuts through children's parks, strange trees and water pumps (like in Indian villages) all the way singing Beatles songs 🙂 (guess who started them on it)
We had lunch/snacks and walked through the city. We stopped at a Flamenco demonstration…open class where many people mimicked the graceful women on stage. The music was spellbinding and resonated to something deep and earthy in my heart… the voice was rich and the black curved dresses swayed as they danced and clapped. Music can give you a high like nothing else… for the rest of the day I was seeing everything through starry eyes.
Next we went to the beach. The water was cold but my friends didn't seem to mind at all. There was a lot of silly posing, laughing and chasing each other around 🙂 We went to a restaurant to celebrate Sarah's birthday which was the next day. I lost my appetite when I smelt the meat but recovered as soon as the plates left the table.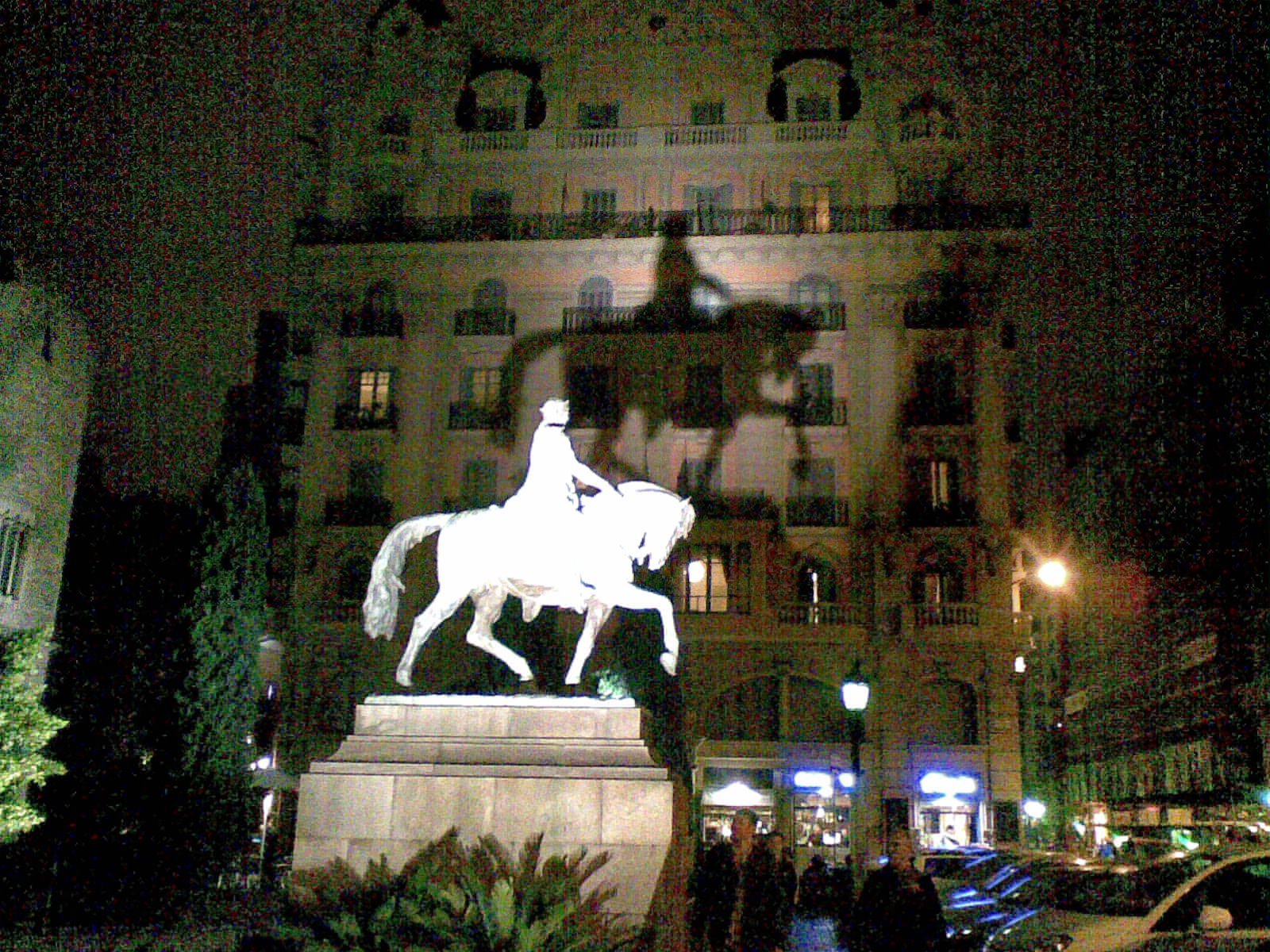 We strolled on our tired feet to some cool sculptures near the cathedral (where my awesome horse shadow picture was taken) and waited for Jaro's friend Adriano to join us. He was a friendly short guy from Puerto Rico and he took us to a bar where we played Fusball first and then to a street full of clubs. We danced as we pleased in the clubs that seemed to have most interesting music. We were even invited into one and offered free vodka shots!
By the time we wanted to go back to Bella Terra (where the student apartments were), it was close to 4am. Unfortunately, the last bus of the night, due then, did not turn up! We waited and hoped then took another bus to a central station and sat in the train and slept until 6am when it left. We got back only around 6:40 and fell asleep after drinking water and changing at around 7am. That is indeed an unreasonable hour to sleep!
We woke by 12 the next day though, and wished Sarah. Gave her the card and present that we had got for her and left again to the city. This time we went straight to Gaudi's park which was several steps and escalator rides up and further up by walk on dust and rocks. By the time we got up my feet were killing me and the pain was spreading to my calves too. But the view of the Sagrada Familia and the Egg Building (as I like to call it) was so good from there that I couldn't complain.
We walked down to the fairytale part. Gaudi was definitely a surrealist but in a way so different to Salvador Dali that you may not relate the two. I kept wishing my family was with me and I was beginning to feel jealous that Daga and Jaro were able to share this experience together.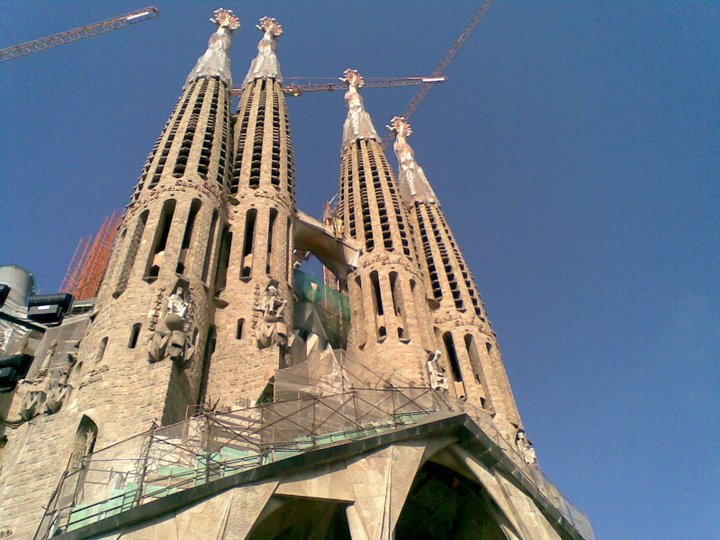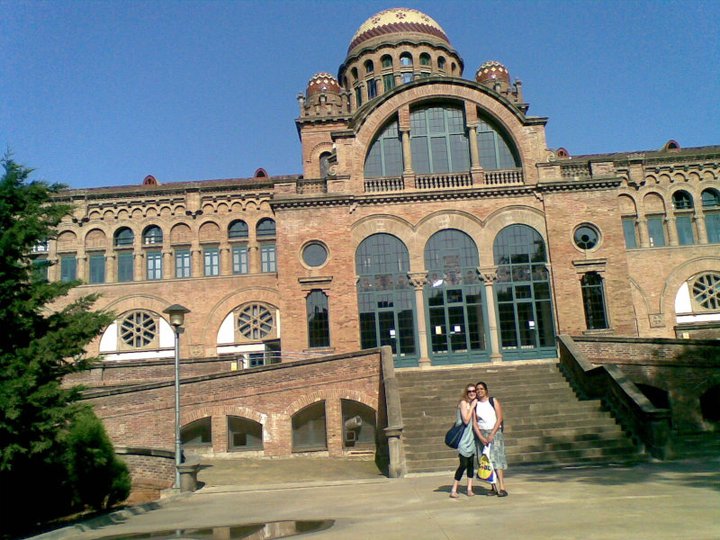 Daga had to catch a plane later that evening so we rushed to Sagrada Familia by walk and grabbed a good snack called Churros with a chocolate dip. MmmmmMmm!!! Oily and sweet, crunchy and carbohydrate rich… very unhealthy but very very yummy! We stopped briefly en route in the hospital which was so lovely that it made Jaro want to be sick just to be admitted. The architecture there was also unlike any hospital in the world and unlike other such buildings it started out with the purpose of being one and wasn't converted to one from another building. Finally, we reached the magnificent building. It was so big and the work was so beautiful that it was hard to catch it all on camera and parts of the top were also under renovation… apparently, some part of it always is! We couldn't go in because there was a special mass going on but the outside was impressive enough! Gaudi's masterpiece! As we walked to the station, we found a couple of other Gaudi buildings.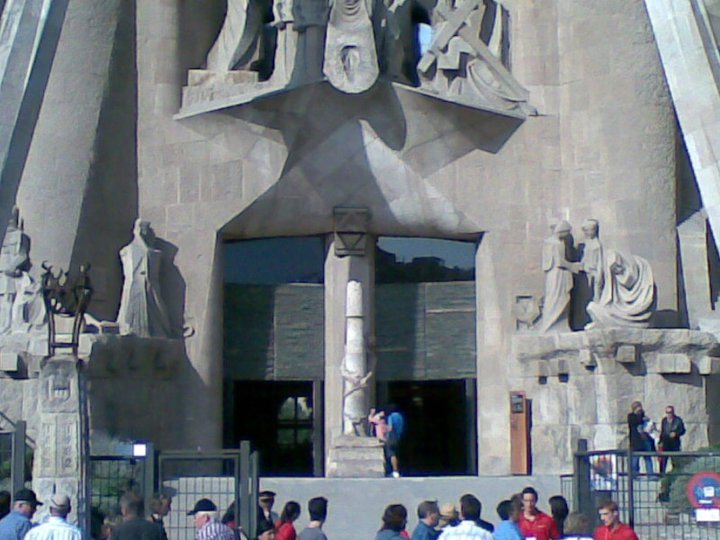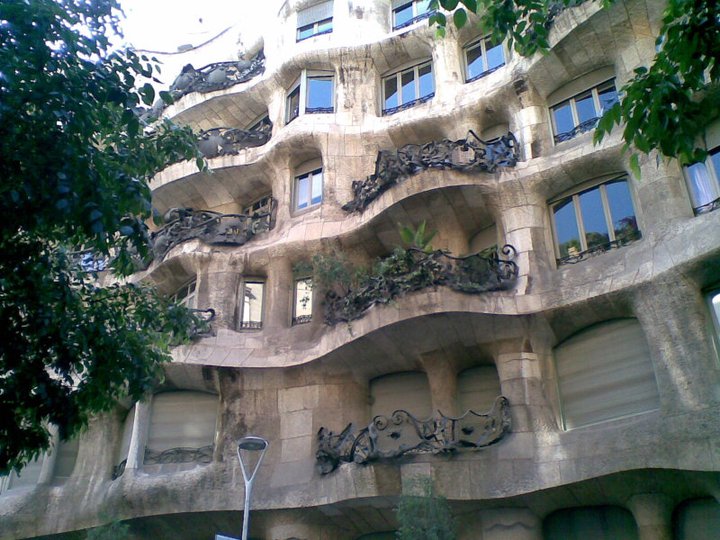 Then it was time to say bye to Daga. I felt really sad and hugged her twice! The three who remained went to the beach next, sat at a quaint little restaurant for dinner and went back to the beach afterward. The music in the restaurant was great! I wished I could capture and record every moment of all that I had experienced…
Sarah and Jaro were going to stay with me until 3:30am when I had a bus to Girona where I would try to sleep the rest of the night and catch the morning flight to Bremen. We hung out at another bar after it got colder and started to rain. Jaro had left his jacket at home forgetting that he was going to be out late again. Luckily I had enough warm clothing to give him my jacket…it fit him! I changed into my jeans from my skirt and we walked painfully until Arc de Triumf where we listened to music from Jaro's phone until it was time to leave.
Images from the weekend are still with me. I have been falling into such deep sleep that I have missed very loud and bright thunderstorms (last night) and did not even hear two alarms I set for myself yesterday morning. It was indeed a wow weekend! Thanks to Sarah and Daga who suggested it, Mark who gave up his room for a few nights and slept elsewhere and to Jaro (Jaromir- pronounced Yaaromir or Yaaro, reminds me of Faramir in LOTR :)) who let us stay with him, showed us around all the cool places, who was such a good host and great company.
I hope you enjoyed this update as much as I did writing it 🙂
Peace and long life 🙂
---
See also