I'm listening to a book called
Simplicity Parenting by Kim John Payne and Lisa M Ross
. Though I've browsed through many pregnancy books, this is one of the few that address the actual upbringing. I like it so far and would recommend it to you, especially if you can get it as an audiobook to listen to during your commute or or other daily activities.
It emphasises the need to protect the experience of childhood from adult stresses and pace of life, form rhythms in the daily routine, limit the adult information they have access to which may worry them, slow down to their pace of life, expand their physical space by uncluttering their room/corner, increase their sense of time by allowing them to do nothing, and increase the sense of relationship with the people around them who they can rely on. It also talks about the dangers of hyperparenting – exerting our own control (based on our fears and anxieties) rather than letting them be who they are and grow/learn at their own pace.
It goes on in more detail about the actual steps you can take to get your child to a calmer, more secure and happier mental space, and how this has helped in treating, without pharmaceutical interventions, many childhood psychological disorders like ADD, ODD, ADHD and OCD. And how to keep your patience and compassion for them through their tantrums and willfulness.
Have you read any books about parenting that resonated with you? Do write in with some recommendations!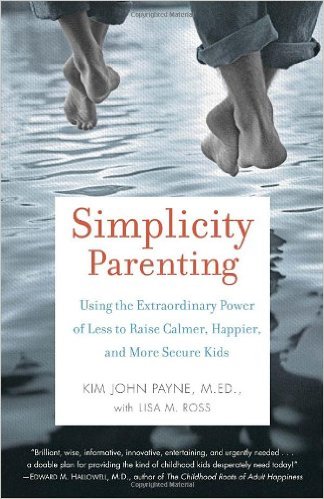 ---
See also